Now, in spring, we are looking forward to a warm spell. Summer heat is coming soon! If you live in California, Texas or Florida, it is reaching you soon. So, it's the right time to compare microfiber vs polyester comforter.
The Need for Comfort
You would need a breathable quilt soon. Why? Why not avoid it at all? At night the temperature might drop a bit. Are you a warm sleeper? I am. Good bedding promotes sleep. It can grant you a sedative effect. Additionally, the quality comforter for summer adds some class and elegance to your cozy room. Which material to select? Let's discuss the best options.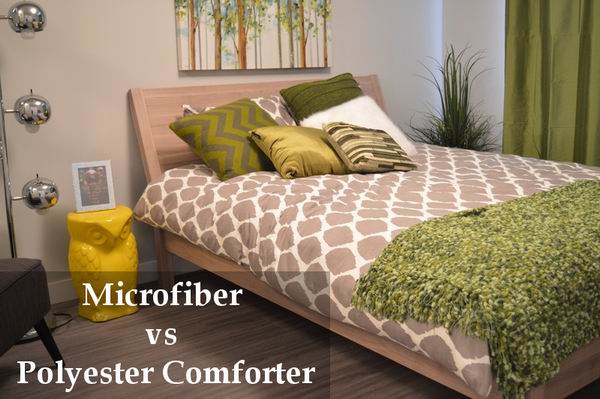 How to Choose a Comforter for Summer?
Investing in a quilt, you make a purchase that lasts for 10 years, at least. It's a matter of your personality, needs, and fashion. Color and style are up to you.
Meanwhile, there are some basic things to consider, including:
weight;
warmth level;
thread count;
dimensions.
Fill weight is one of the warmth criteria. Together with the fill type and power, it works on your decision. The best material for comforter sets in summer is lightweight. The bare minimum is preferable for high temperatures, more than 74°F. What type of comforter keeps you cool? A lightweight and breathable, I guess.
High thread count is a mark of luxury and softness. Additionally, the comforter is to fit your bed size. Some hangover on sides is acceptable.

Here you can see more information about best comforter for summer!
Thread Count Role
What is thread count? It refers to the number of threads per sq. inch. Thus, it factors into the comforter weight, as well.
The basic thread count types are:
| Classification | Range | Weight, lbs. |
| --- | --- | --- |
| Low | 300-500 | 4-5 |
| Medium | 500-800 | 6-7 |
| High | 1000-1500 | 9-10 |
Is the highest thread count comforter really the best? It's definitely the most durable. It's dense. But the material is not the most lightweight. Low thread range implies the best breathability. Which one is softer? The thinnest should be. But is a guess, it depends on the fabric.
Natural or Synthetic Materials?
Is a cotton quilt the best choice? Does it absorb sweat the best? Well, cotton is natural. It's soft and comfortable. A cotton comforter can keep you cool or warm, depending on the weather. The natural material is:
healthy;
comfortable;
water-absorbing;
environmental-friendly.
Even machine wash is possible. But the fabric is prone to wrinkling. It may fade or shrink. Additionally, the cotton made of the chemical-free fibers is good. They are to grow without the impact of the pesticides. During processing, dyes or chemicals should not be used.
Modern synthetic materials are top-quality. They are soft and luxurious. Nowadays, man-made materials are extremely thin. They are also soft and breathable.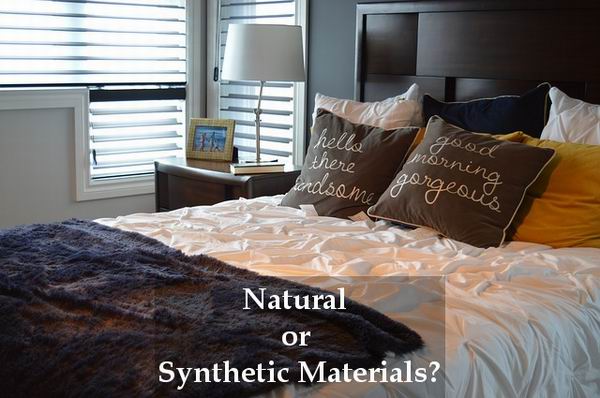 Utility and Feel Concerns
Is your skin sensitive? Select cotton or polyester comforter. How comes? Natural fabric is pleasant to touch. It grants you a perfect feel. It's naturally hypoallergenic. Meanwhile, synthetic materials are hypoallergenic, as well. However, in summer they are preferable. Perspiration passes through the fabric, and it remains dry.
Do you do laundry more often in summer? An easy to care quilt is a godsend. Man-made fabrics are better in terms of care. They are:
long-lasting:
able to keep shape and color;
shrink-resistant.
Well, a cotton polyester blend comforter is perfect. It's soft and strong.
However, if you suffer from allergy, try to avoid down comforters. They accommodate dangerous mites. Thus, according to the recent study, undertaking by NIEHS, allergens are widespread in the US homes. The elevated allergen level is more common in the states with the humid climate. Do you live in a Northeast or Southern region? It may concern you.
What is Microfiber Comforter?
As well as polyester, microfiber is a man-made material. It's composed of fine fibers. Commonly, it refers to the synthetic fibers, thinner than 1 denier in diameter. It's much finer than silk or human hair!
The material is used for upholstery and linen. It was invented in Japan. The fabric is applied since the early 1970s. The bedding application is common.
So, microfiber is:
strong;
durable;
water-repelling:
shrink-resistant;
lightweight.
Microfiber comforters are soft and breathable. Their insulation properties are great. Meanwhile, this material is preferable for summer. You can remain cool when it's hot. However, this warmth is sufficient for summer nights.
The tightly woven fabric is soft but long-lasting and strong. It's fast to get dry. However, don't laundry it in too hot water. Additionally, microfiber may collect charges of static electricity. Therefore, only the top-quality comforter sets are worth your attention.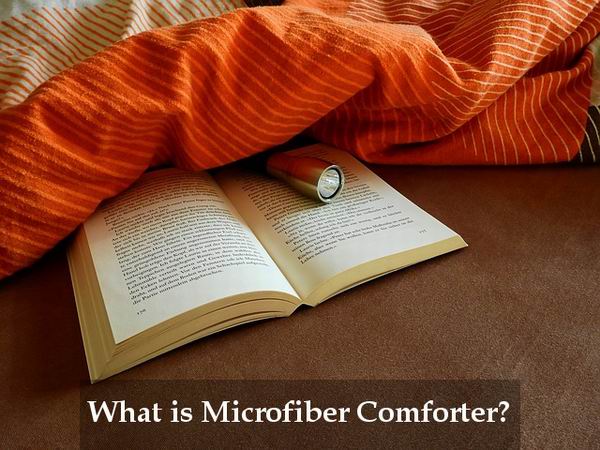 Is a Polyester Comforter Comfortable?
Polyester is a durable fabric. It's famous for its sleek look and perfect finish. Does it feel rough? Not at all. Meanwhile, a comforter, made of polyester:
does not absorb water;
does not stain easily;
dries quickly.
Like microfiber, it is wrinkle-resistant and long-lasting. Well, it creates static electricity and holds its shape. Is there any difference between microfiber and polyester? Of course, there is. Microfiber surface is fluffy. Polyester fabric is commonly smooth.
So, polyester is lightweight and cool. It's preferable for summer. It may come with a siliconized finish. Polyester is stain-resistant. So, these comforters are indispensable in summer houses. They are useful on camping trips. What about your cozy room? Well, a top-quality polyester comforter is quite comfortable. The thread count matters.
How Long Does Polyester Last?
Do you want to buy a 100% polyester comforter set? Or a kind of blend fabric? Anyway, it lasts for years and decades. It's solid. No shrink or fade. Additionally, it's easy to care. Wash it every day. It dries fast, without the air drying. Polyester is durable and moisture-resistant. However, are there any downsides? Well, a low-quality fabric may let perspiration build up. A sweaty or itchy feeling may be experienced.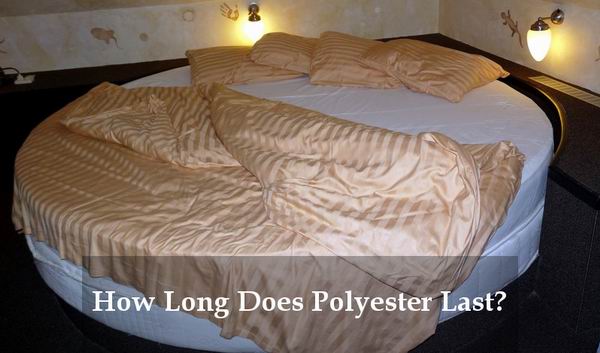 How to Get Rid of Sweating at Night?
Is cotton ideal in terms of feel? It is preferable for hot weather? Well, sweaty sleepers don't like them. Natural fabric gets wet at once. Is it good? On the contrary, modern moisture-wicking technologies save the situation. A synthetic, but top-quality comforter cools you up. It regulated body temperature. You don't start sweating. So, you feel comfy.
How to Remove Static from Comforter?
A static remover or fabric softener may help. You can use a humidifier. A pot of water can be placed somewhere in the room. If you feel uncomfortable, rub some lotion into the skin. Do it every night, before bedtime.
Meanwhile, all comforters, both down and microfiber create static. It happens in dry conditions. Just add some moisture, that's all.
So, what is the most comfortable comforter material? It depends on your needs and preferences. Polyester or microfiber are preferable at summer heat. They are lightweight and practical.