When people are looking for warmer and cozier sheets to use during winter, they usually find themselves facing a choice: flannel or fleece sheets? In other words, which difference between fleece and flannel sheets?
In fact, these two materials share some common features. They are both warm cozy, and soft. But there are some substantial differences that ultimately affect the choice. In this article, we are going to learn more about these types of sheets and find out which ones are the best sheets for night sweats.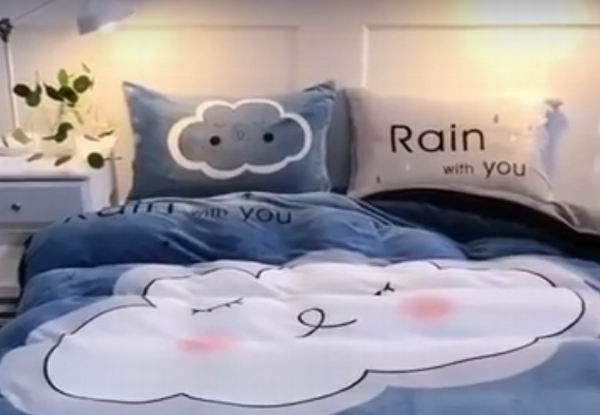 Overview: Flannel vs. Fleece Sheets
Material
Fleece
Flannel
Fiber
Polyester-derived
Mostly cotton
Insulation (warmth)
Highly insulative
Pleasantly warm
Breathability
Non-breathable
Breathable
Nuances
Tends to pill
Loses its shape over time

Might shrink after washing
Flannel sheets
What is flannel made of?
Flannel fabric is most commonly made of cotton. Sometimes synthetic fibers are added to improve durability and make care a little bit simpler. Other options for flannel fabric are wool and polyester (micro flannel).
How flannel is made?
Flannel is a woven fabric made of loosely spun yarns. Unlike percale or sateen sheets, in which long staple yarns are used to avoid pilling and provide a smooth surface, flannel sheets have thousands of fine yarns. After the fabric is woven, it gets brushed to loosen and raise thin fibers across the surface. These raised fibers (also called nap) are responsible for the slight fluffiness and coziness of flannel fabric. Some sheets get napped only on one side, while the thicker and more durable ones can be napped on both sides. To achieve even more loft and softness.
Flannel fabric is woven using either twill weave or percale (plain) weave. In the former case, the fabric is a little bit stretchy. Fitted sheets made of twill weave flannel sit better on mattresses.
Unless you are a cold sleeper or prefer to sleep with an air conditioner turned on low, flannel sheets are not the best choice for the summer. They are breathable due to high cotton content, but they are thicker than regular cotton sheets. Besides, they don't give that crisp, cooling sensation that is very common with percale or sateen sheets. That's not to say that flannel sheets should be avoided whatsoever during summer. If you feel like you absolutely need something soft and cozy to sleep on and under, nothing should stop you from doing that.
Cotton flannel sheets are breathable. They might look and feel thick, but indeed they are not. Therefore, if you are not an exceptionally hot sleeper, flannel sheets can be used all year round.
What is the difference between flannel and plaid?
The word 'plaid' is often used as a synonym for flannel, but that is not entirely correct. Indeed, many flannel sheets and bedding sets feature plaid or tartan designs. But the difference is that plaid is a design, while flannel is fabric. Apparently, we don't see a plaid design on sateen or percale sheets that often, that's why we have come to associate it with flannel. However, there is a myriad of other design options for flannel sheets, so everyone can find something to suit their tastes.
What is the best weight for flannel sheets?
Flannel sheets differ in weight, but not dramatically. The optimal weight is between 170 and 190 grams (or 6-6.7 ounces) per square meter. The rule of thumb is the greater the weight the thicker the fabric. Therefore, heavier sheets will be warmer than those with lesser weight. However, that does not mean that lighter sheets are of lower quality. High-end products are durable and strong, regardless of the weight.
Flannel sheets pros
breathability;
natural feel;
durability;
year-round comfort.
Flannel sheets cons
tend to shrink after washing.
Fleece sheets
What is fleece made of?
Fleece is a man-made material. It is made of polyester-derived fiber. Unlike flannel, fleece is a knit material. It is comparatively thick, warm and stretchy. Fleece has similar insulating properties to wool, but it's softer and more lightweight.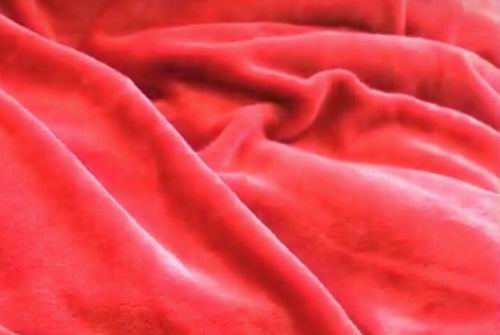 What does fleece feel like?
Fleece is exceptionally soft and a little fluffy. It has a pleasant plush feel to it, similar to microfiber, but even more remarkable. Fleece feels very nice against the skin. It provides a soothing and warming sensation, which is very much longed for during cold winter nights.
What is the difference between fleece and micro fleece?
Fleece is a general name for all types of fabrics of this kind. The type we most often refer to as fleece is polar fleece. It is the thickest and the warmest of all the fleeces. Microfleece, on the contrary, is the finest and the thinnest one. Micro fleece has excellent moisture wicking properties. It is not as warm as other types of fleece, but still, it is rather cozy and perfect for winter time.
Fleece sheets pros
comparatively cheap;
shrink- and fade-resistant;
excellent insulating properties;
dries fast;
stretchy and therefore easy to adjust to any mattress thickness.
Fleece sheets cons
tend to pill;
attract lint and pet fur like a magnet;
deform with time.
What kinds of sheets are good for night sweats: flannel or fleece?
Flannel sheets are more breathable than fleece sheets. On the other hand, fleece sheets have an ability to wick moisture away from the body. However, both fleece and flannel sheets are rather warm and usually provide excellent insulation. Ideally, hot sleepers should choose different kinds of sheets, such as cotton percale or bamboo. But if you don't sweat too much and like the soothing touch of velvety sheets, you can go for flannel ones. They are more breathable and won't make you drenched with sweat. You should choose sheets with lighter weight, around 170 GSM or even less for a sound night-long sleep. This site!
Those made of fleece are not the best sheets for night sweats. This site!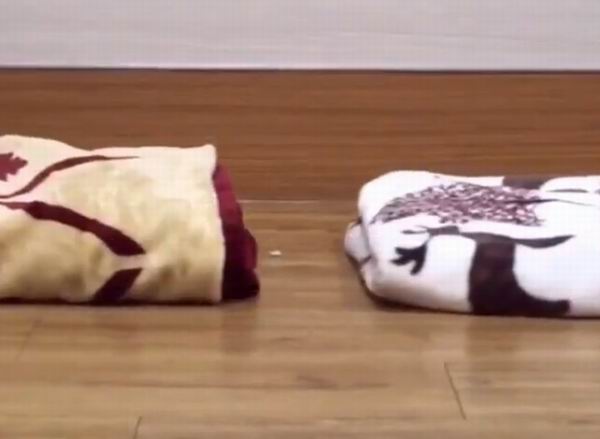 Conclusion
Both flannel and fleece sheets are great in their own way. The ultimate choice depends on what you are looking for. If you need breathability and care about natural materials, then flannel would be your best choice. On the other hand, if you want sheets that provide excellent insulation and have a limited budget, you should consider fleece sheets. In either case, your satisfaction depends on the quality of materials and manufacturing process. Whichever material you prefer, there are great options available on the market. You just need to look carefully and choose wisely.